Welcome, I am Jacob Federer.
Together We'll Find the Right Solution for Your Web Project
I help companies, non-profits and IT firms find tailor-made cloud solutions.
Contact me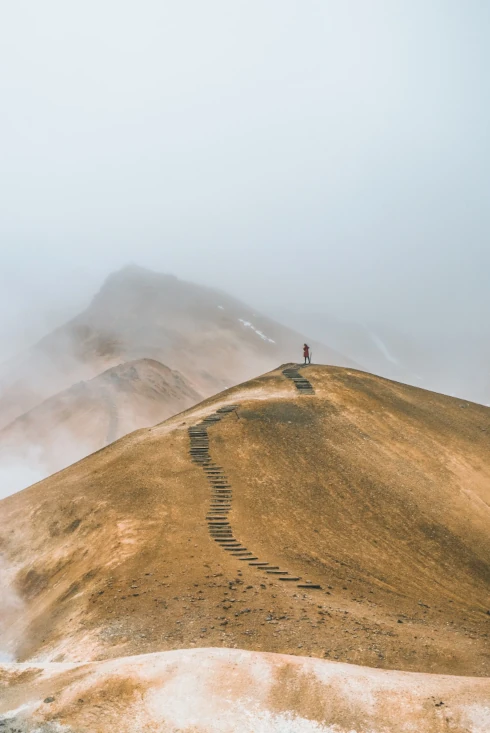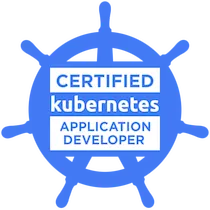 Jacob Federer
About me
I help companies, non-profits and IT firms find tailor-made cloud solutions.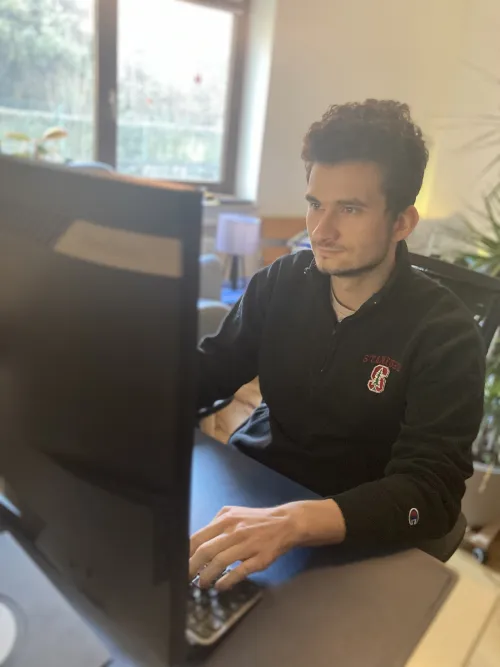 Let's focus on what's important.
Sometimes you are overwhelmed by the many possible solutions in a project. What really counts? My work stands for sustainability, usability and a minimalistic design.
Working Area
Creative Services
Are you a company or non-profit looking for customized applications to get your organization off the ground?
Are you a software company that would like to feel at home with cloud technologies?
Either way, I am looking forward to get in touch and I'm happy to help you grow.
UI/UX Design
Often, at the beginning of a project, you only have a rough idea of what the application should be able to do in the end. By means of prototyping we can ensure together that the implementation is close to the original goal. A prototype shows whether the future application contains the most important requirements, is pleasing and feels right.
Full-Stack-Development
Cloud applications and systems consist of a lot of different parts. I help you to identify which parts are best suited for your use case and customize them according to your needs. My toolkit is based on current technologies that your application is easy to extend and maintain.
Kubernetes Infrastruktur-Beratung
Kubernetes is the leading infrastructure technology to run large distributed systems. I support you to implement a Kubernetes infrastructure and to configure your applications for Kubernetes using containerization.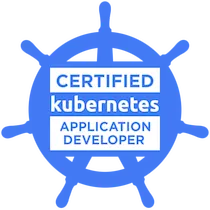 Continuous Delivery consulting and setup
Developing a software is only the first step. Now it's time to deliver the application quickly so that the customer gets value and the developer gets feedback. A deployment pipeline helps to ensure that the software works as it should and reaches the customer quickly after development.
My Portfolio
Check Some of My Recent Work
Resume
My Expertises
I was fascinated by software from an early age. During my school years and studies at SAP, I specialized in cloud development and delivery. Large, distributed systems can connect people through their reach.
2018
Bachelor Thesis
University of Cooperative Education Baden-Wuerttemberg, Ravensburg, Germany
A case study on the implementation of continuous delivery in SAP
grade: 1.4 (best: 1.0; worst: 5.0)
2015-2018
Bachelor of Science in Business Information Technology
University of Cooperative Education Baden-Wuerttemberg, Ravensburg, Germany
Courses: Database Design, Programming and Programming Techniques, Operating Systems, Funding, Investment, Business Administration, Requirements Engineering, Project management
2012-2015
Abitur (certificate of general qualification for university entrance)
Wirtschaftsgymnasium, Ravensburg, Germany
High school with focus on Business Administration and Information Technology.
2014-Present
Software Developer - Freelancing
Developing business applications for a customer base in Southern Germany
04–06/2017
SAP Leonardo - Connected Goods, Palo Alto
Enable the Team to deliver continuously by setting up a Deployment Pipeline. Contribution to the openSAP touchIoT Course.
10–12/2016
Cloud for Energy, Markdorf
Improvement of the Deployment Pipeline with automated code traceability. Developed as Cloud Curriculum internal source project.
04–06/2016
D-Shop, Markdorf
Research on how to build an Indoor Navigation System inside an Android App using the Beacon Technology
2015-2018
SAP Vocational Training
While half time studying at the university, being a trainee at SAP.
07–08/2013
SAP SE Sustainability Labs, Markdorf
Internship as a high school student - Java and HTML Development
01/2012
Optimobercher GmbH, Tettnang
Development of a Java application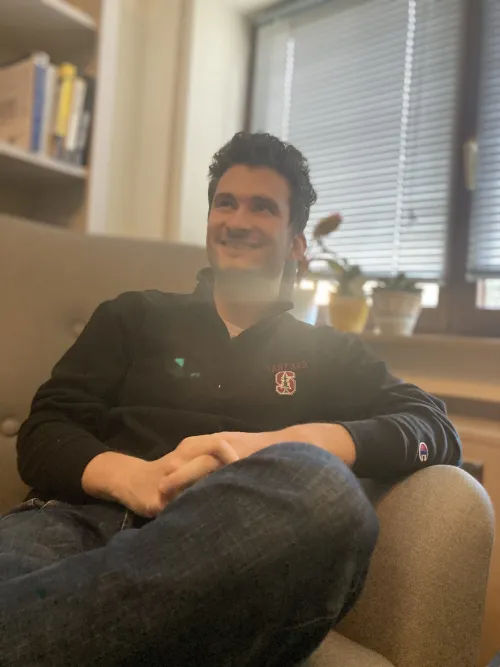 My Skills
Why hire me for your next project?
Life is for learning. I constantly develop my knowledge through theoretical and practical content.
API Development Using Golang, Kotlin
Web-Frontend Development Angular 2+
Database Development (PostgreSQL, Mysql)
Cloud Infrastructure Kubernetes & Google-Cloud
Continuous Delivery & DevOps
Monitoring (Prometheus, Grafana)